MaryGSykes.com
Computer Hacker Who Defended Justina Pelletier When Medically Kidnapped Speaks Out From Jail Where he has been for 2 Years Without a Trial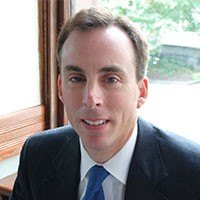 Health Impact News
MartyG: "My Prosecutor Quit His Job"
by Marty Gottesfeld
from jail
Was a recent courtroom confrontation the last straw or was there more?
My name is Marty Gottesfeld and I defended Justina Pelletier and her parents' rights when she was medically kidnapped by Harvard's Boston Children's Hospital (BCH) in 2014.
Shortly thereafter the FBI and U.S. Justice Department began systematically trying to destroy the lives that my lovely and courageous wife Dana and I had built for ourselves in nearby Somerville, Massachusetts.
They nearly succeeded. This month marks the beginning of my third year in jail awaiting trial for helping to save Justina's life.
It also marks the beginning of the end of the 5-year federal criminal statute of limitations on the crimes perpetrated by…
View original post 621 more words